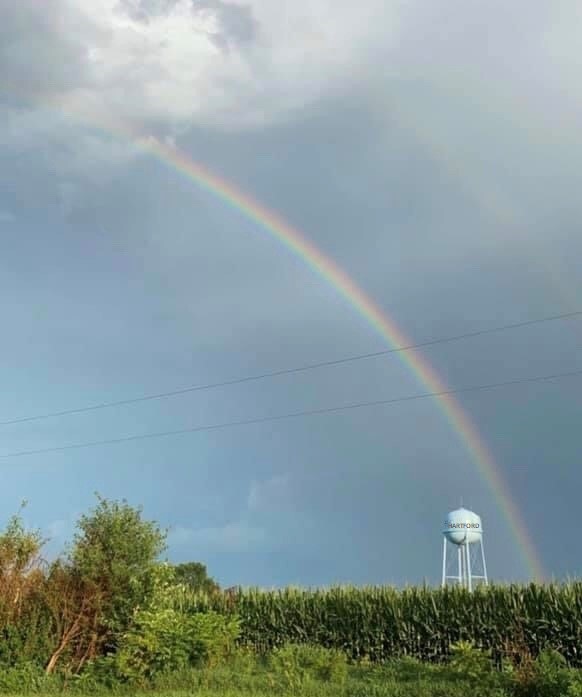 The Hartford Betterment Committee is a group of volunteers formed for the betterment of our city through the appearance of and pride in our community.
If you have an interest in volunteering and involvement in our community, this could be just the group for you! We meet the second Tuesday of the month at city hall at 6:30 pm. Please come and join us!
If you have questions, feedback, or ideas Caroline McNamar can be reached at 515-989-0149.
Our Recent Accomplishments
The Betterment Committee, through fundraising and grant efforts, purchased flower planters and several benches which have been installed in our City Park. Through donations from citizens and the local greenhouse, the committee maintains the planters and beds in the park throughout the year.
In addition to the community beautification, through those same fundraising and grant efforts, the committee has been instrumental in several improvements to the city park and playground equipment.
Our Sponsored Events
Beyond assisting with local initiatives and beautification, there are several events throughout the year the betterment committee supports.
The Committee has been cooking and serving the Warren County Leadership Group a great home cooked meal in March for the past several years. The group enjoys chicken and noodles and awesome pies for this event.
The Easter egg hunt in the city park is also a fun event sponsored by the Committee. Special golden eggs and a visit by the Easter Bunny are a favorite on the Saturday before Easter.
Music in the Park made its first debut in the summer of 2018 at the gazebo on the third Monday of each month June through September. Many musicians have performed for an evening in the town gazebo that has been standing for over a century.
The annual city-wide garage sales are held on the first Saturday in June. The HBC manages this event while having a bake sale and serving lunch at the Masonic Lodge on the day of the event.
The group sponsors the festive tree lighting at the gazebo and Santa coming to town on the first Friday of December. Pictures, crafts and treats are enjoyed by all that evening.